Dr Efremov L.V. - Principal Researcher - Laboratory of Friction and Wear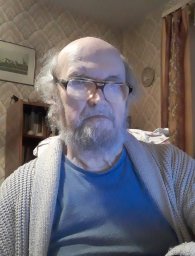 Position :
Principal Researcher
Academic title :
Professor
Academic degree :
Doctor of Technical Sciences
Russian Science Citation Index :
St. Petersburg, V.O. Bolshoy Prospekt, 61, pom 47
Research interests :
Reliability, metrology, vibration, shaft vibrations, friction and wear, technical operation of machines
Rewards :
Medals: For labor valor . Veteran of labor . 300 years of the RUSSIAN FLEET.
Professional activity :
chief scientific officer . More than 300 printed works , 57 of them are registered in the RSCI
Teaching activities :
Professor, management of graduate students at Murmansk State Technical University, St. Petersburg GPU and others